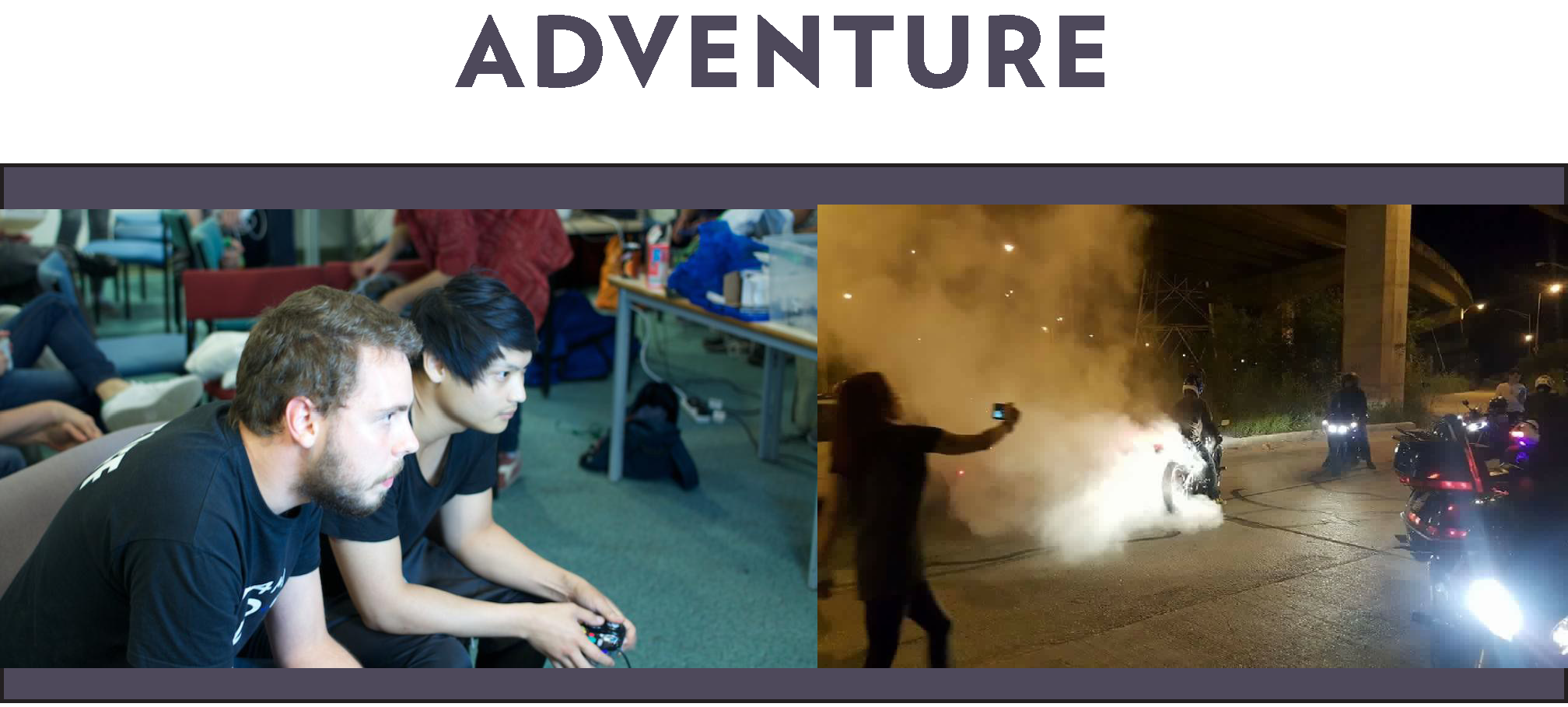 Printing is not supported at the primary Gallery Thumbnail page. Please first navigate to a specific Image before printing.
Clinton Kuss

Clinton Kuss writes about his passion for riding motorcycles and the community of bikers in New Orleans. Kuss interviews his childhood friend, Jon Paul Burbank about the social aspects of the biking and drag racing scene on Almonaster Avenue in New Orleans East. Burbank and Kuss were both brought up in Kenner, Louisiana, and since both of their mothers have passed away, riding motorcycles has further strengthened their bond and provided an outlet for their grief. Kuss details how biking community members subvert social norms and transcend class distinctions.

Vincent Delucca

Vincent Delucca is an active member of a Super Smash Brothers: Melee group of competitive gamers in Slidell, Louisiana. Melee players build community through intensive training in preparation for local, national, and global tournaments. Delucca contextualizes this gaming phenomenon by explaining the contentious history between player communities and parent company Nintendo. Interviewee Mike Willman lends insight into the development of the Slidell Melee group and how its members care for one another.