Beyond the Margins: A Journal of Graduate Literary Scholarship is an annual, online, blind peer-reviewed journal dedicated to furthering diversity in academia through the publication of graduate student scholarship with a focus on literary and textual studies. The journal's aim is twofold: to broaden opportunities for graduate student scholars to contribute to academic conversations and to provide a platform for alternative forms of scholarship.
Questions should be directed to unobeyondthemargins@gmail.com.
Current Volume: Volume 2 (2022)
Beyond the Margins
, an online, double-blind, peer-reviewed journal of graduate student scholarship. The idea of
Beyond the Margins
was born out of two urgent needs in the field of scholarship: to further diversity in academia by widening the discourse on literary and textual studies and to provide graduate students with greater opportunities to contribute to academic conversations. Because of the scarcity of publications specifically for scholarship by graduate students of literary studies,
Beyond the Margins
is stepping in to provide a platform for the unique voices of a new generation of scholars.
We are thrilled to present the second volume of our journal and its theme, "Beyond the Silenced: Activism and Political Discourse in Literary Fiction." Our goal with this issue was to recognize more authors and projects that feature people of color and people of other disenfranchised identities and how they contribute to social conversations and actions. The works featured in this issue are from graduate students from esteemed universities nationwide. They offer new and important insights and analyses of great works, and we are excited to share them with you!
Our heartfelt thanks to all who submitted their works for consideration and to the talented students whose work makes up this volume. We would like to thank the guidance from our faculty advisor, Dr. Elizabeth Steeby, and the students of the Journal Publishing course taught by Abram Himelstein and Jeanne Pavy.
Your help and hard work helped make this issue possible.
As an Open Access publication,
Beyond the Margins
is made freely available online to a worldwide community of readers. We hope this volume sparks new conversations in literary scholarship and brings recognition to emerging student voices in the field.
Dominique Smiley & Josee Vaughn
6/2/2022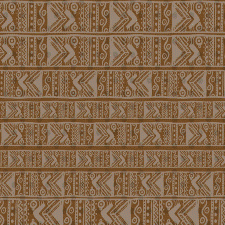 Editors
Dominique Smiley


Josee Vaughn
DOI
https://doi.org/10.46428/btm.2