Volume 1 (2020)
Letter from the Editors
We are thrilled to present the first volume of Beyond the Margins, an online, double-blind, peer-reviewed journal of graduate student scholarship. The idea of Beyond the Margins was born out of two urgent needs in the field of scholarship: to further diversity in academia by widening the discourse on literary and textual studies and to provide graduate students with greater opportunities to contribute to academic conversations. Because of the scarcity of publications specifically for scholarship by graduate students of litarary studies, Beyond the Margins is stepping in to provide a platform for the unique voices of a new generation of scholars.
This first volume of Beyond the Margins is the fruit of two years of dedication from a team of editors, student readers, and faculty advisors. Our first call for submissions was met with a wealth of intriguing submissions from around the world. Articles were selected based on their scholarly depth and integrity as well as their ability to push beyond the boundaries of what is already known or assumed within the wider body of scholarship. With these criteria in mind, we are pleased to present seven original works that represent some of the best of graduate-level scholarship in the study of literature.
Our heartfelt thanks to all who submitted their works for consideration and to the talented students whose work makes up this volume. A special thanks goes to the journal's founding editors, Toria Smith and Renee Vincent. Without their hard work and dedication, this journal would never have come into existence. Thanks also to the journal's previous editors Sofia Gilmore-Montero and Mikayla Sarro, our team of student readers, and Dr. Anne Boyd Rioux, our faculty advisor. And a warm thanks to the University of New Orleans, which provided funding, and to Reggie Poché and Dr. Jeanne Pavy for technical assistance. This publication would not have been possible without all of their support.
As an Open Access publication, Beyond the Margins is made freely available online to a worldwide community of readers. We hope this volume sparks new conversations in literary scholarship and brings recognition to emerging student voices in the field.
Lauren Dehart
Olivia Post
Sarah Warner
May 8, 2020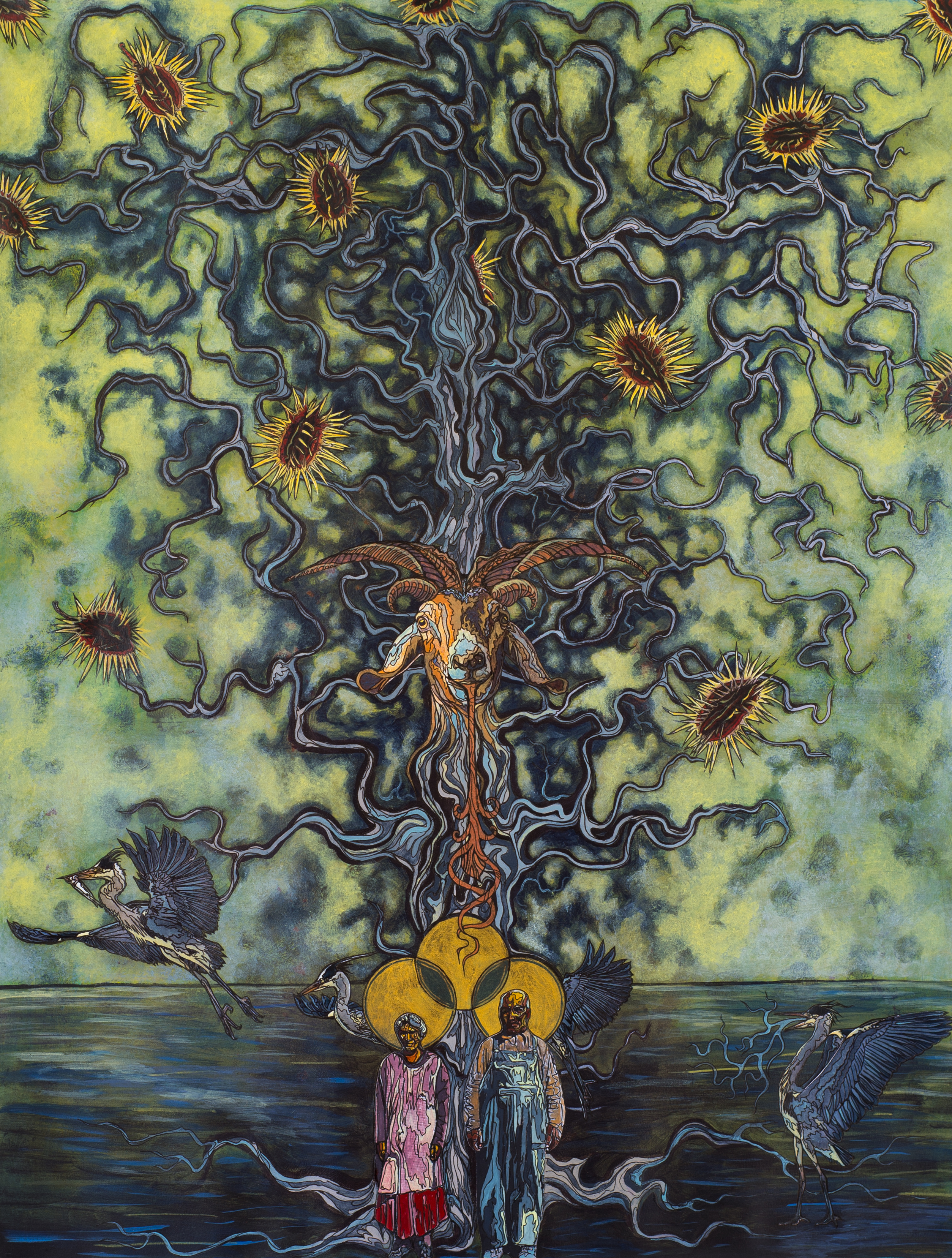 Founding Editors
Toria Smith
Renee Vincent

Co-Editors

Lauren Dehart
Sofia Gilmore-Montero
Olivia Post
Mikayla Sarro
Sarah Warner

Faculty Advisor

Dr. Anne Boyd Rioux

Readers

Taylor Amalfitano
Arianna Flora
Christian Frost
Daniel Hatch
Matthew Hester
Shelby Jackson
Taylor Mendelsohn
Chiante Perges
Morgan Petersen
Graehme Ramey
Maylon Waldrop
Cover Art
Paregamistadh: The Candle, The Horn (2017)
acrylic, ink, and collage on paper
Josiah Daniel Gagosian is an MFA painting student at The University of New Orleans. He creates work that functions as a deeply personal, spiritual, and philosophical inquiry. Adapting the mythic, literary, and autobiographical, he seeks to harmonize paradoxical elements in service of higher consciousness. Genealogical explorations of his unusual familial heritage (Ottoman-Armenian converts to Mormonism, Mexicans from the Arizona border, Scandinavians, Celts) have provided him with a wealth of photographs, stories, and mythologies to explore in his intricately layered paintings.
DOI
https://doi.org/10.46428/btm.1