Ellipsis: A Journal of Art, Ideas, and Literature is the University of New Orleans' journal of art, ideas, and literature. Since 1972, we have showcased the scholarly and creative work of UNO students, alumni, faculty, and staff.
Questions can be directed to: ellipsisjournaluno@gmail.com
Current Volume: Volume 47 (2022)
As editors of Ellipsis, we are in search of gold. We mine through stories, poems, essays, and art created by our fellow Privateers for that sparkling shimmer of promise. For that one story, that one poem, that makes us see the world differently, that makes us understand ourselves and others, that we can find solace or comfort in. As Ellipsis celebrates its 50th anniversary, its Golden Anniversary, we think of all that is golden. Golden children lost to time, golden rings left behind, golden sunlight not seen by human eyes for decades, golden lightning striking silver poles, golden doorknobs and picture frames, golden flowers and memories, golden mushrooms, golden dancers, and golden light from streetlamps. Golden words that shape the stories we need to tell, the stories we need to hear. Many hands have touched Ellipsis over the 50 years it has been in publication. Each year, new voices contribute to the vast library of stories and poems we have built through this journal, and each issue is special and different. Our hope is that this issue means something to someone, whether you are one of the authors or artists featured in Issue 47, one of the classmates who helped put it together, or one of the students who happened to pick it up and found a nugget of gold within the pages. Issue 47 was made possible by the hard work of UNO's own students. Not only our contributors who lent us their talents, but also our readers who pored over each submission with thoughtfulness and care, and our faculty advisors and guest speakers who shared their insights into the publishing industry with the future editors of the world. We are honored to share the words and artwork of our talented students with you. If we can leave you with one sentiment after reading this issue, it's to find the gold inside yourself, mine it, and share it with the world. You are golden, you are shining.
Complete Issue
Creative Nonfiction
Poetry
Fiction
Essays
Visual Art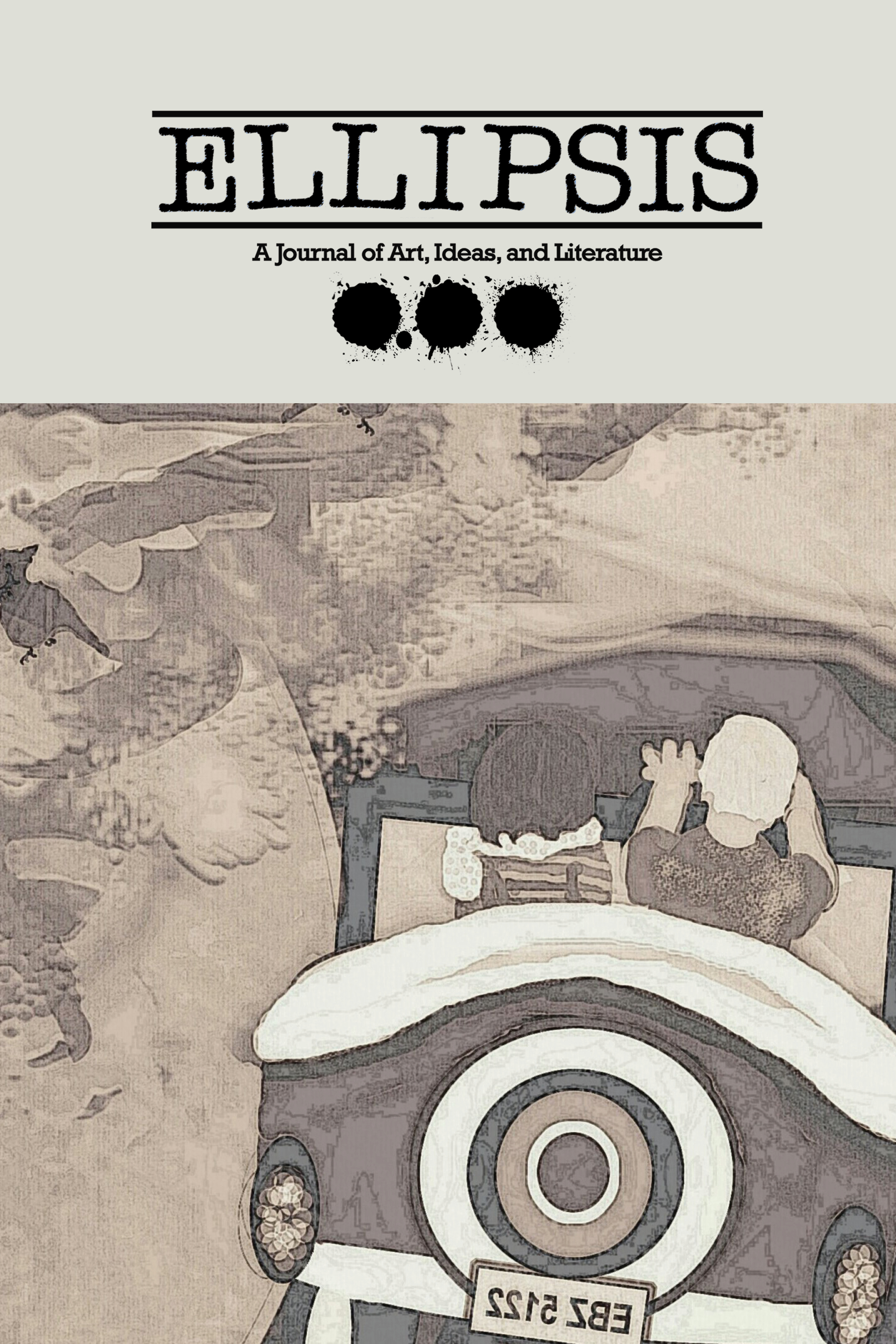 Editors
Managing Editor

Jax Borukhovich
Cover Art
Weekend Drive
Jacquelyn Carberry graduated in spring 2022 with a MA in English, and a concentration in professional writing. She created the cover art "Weekend Drive" digitally. She works in journalism and is an aspiring children's book illustrator and writer. She especially enjoys drawing by hand and coloring digitally, as well as painting in watercolors. More of her artwork can be found at jackiecarberrybooks.org.
DOI
https://doi.org/10.46428/ejail.46