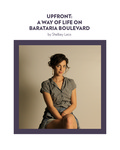 Interviewee
Vincent Joseph Paul Leco Jr.; Joy Marie Palermo Leco
Description
Leco examines the culture of the West Bank of New Orleans and her Sicilian, Filipino, and Cajun French heritage. Opening with a detailed ethnographic description of a typical scene in the West Bank Walmart parking lot, Leco frames her thoughts about her hometown of Marrero, Louisiana. In conversations with her parents, Leco learns about her family's immigration stories, occupations, and foodways. Leco's paternal great-grandfather was a first generation Filipino-American who lived and worked in Manila Village, a Filipino fishing community on an island in Barataria Bay. Leco then describes her religious upbringing, the Immaculate Conception Parish community, and the cultural traditions of the feast of Saint Joseph.
Document Type
Book Chapter
Publisher
Neighborhood Story Project
Keywords
Italian Americans; Filipino Americans; Cajuns; Cajun French; foodways; fishermen; Catholicism; Immaculate Conception Parish; Pierre Leco; Alberta Leco; Earl Boudin Sr.; Gladys Guidry Boudin; Dolores Delaune Palermo; Librorio Raymond Palermo; Joseph Palermo
Disciplines
Social and Cultural Anthropology
Recommended Citation
Leco, Shelbey. "A Way of Life on Barataria Boulevard." A Guide to South Louisiana: Stories of Uncommon Culture, edited by Rachel Breunlin, Neighborhood Story Project, 2017.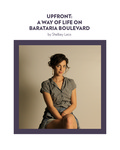 Included in
COinS