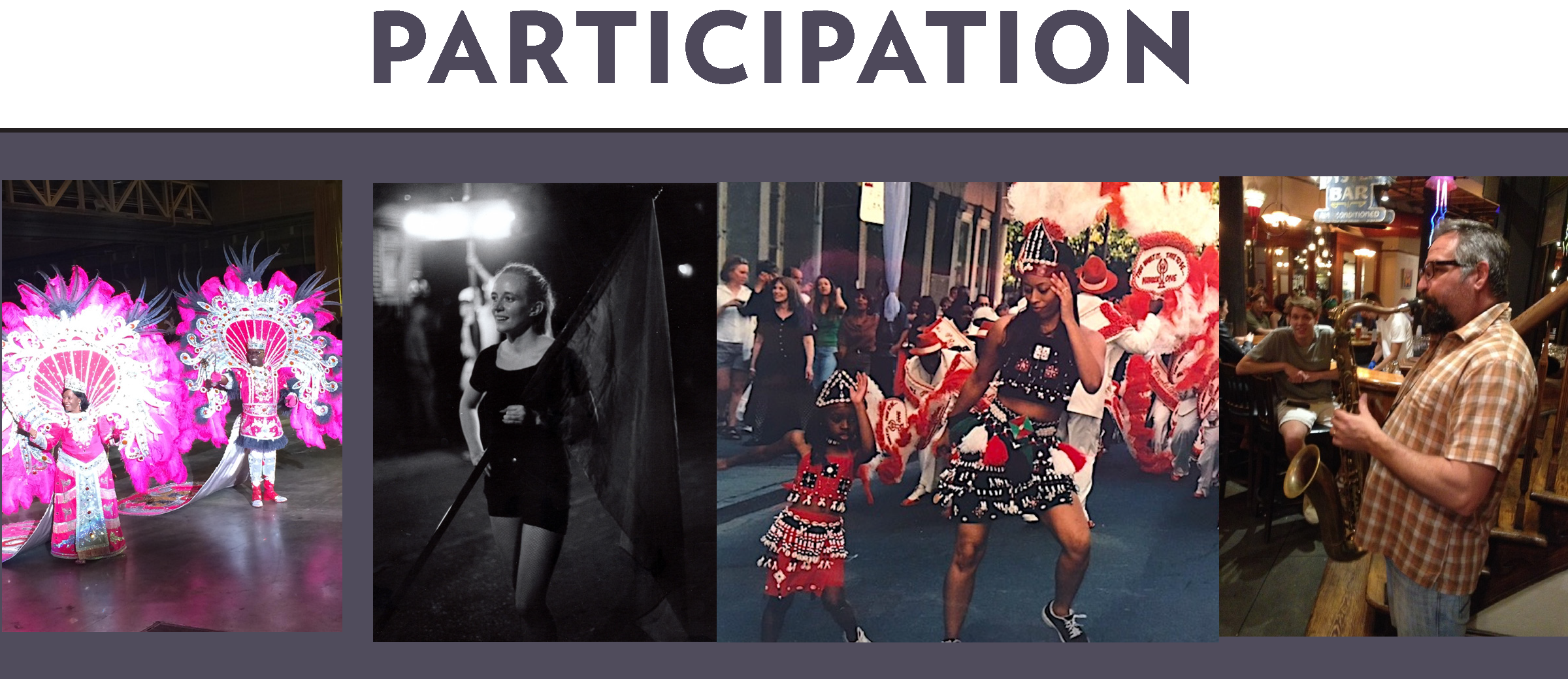 Interviewee
Chris Nicotera
Description
Julie DeVita tells how she learned about New Orleans parading culture and her experiences performing with the marching group Gris Gris Strut. DeVita compares the non-interactive parades from her home of New York City to the participatory and collaborative parading traditions of New Orleans. From her perspective as a new member of Gris Gris Strut, DeVita gives visceral first-person descriptions of parade performance. Chris Nicotera—musican, teacher, and long-time member of Gris Gris Strut—tells DeVita about the history and customs of independent New Orleans krewes and marching groups.
Document Type
Book Chapter
Publication Date
1-1-2017
Publisher
Neighborhood Story Project
Keywords
Mardi Gras; Carnival; Parading; Gris Gris Strut; Marching Bands; Performance; Music
Location
New Orleans, Louisiana; New York City, New York
Disciplines
Social and Cultural Anthropology
Recommended Citation
DeVita, Julie. "Spirit of Parading." A Guide to South Louisiana: Stories of Uncommon Culture, edited by Rachel Breunlin, Neighborhood Story Project, 2017.
COinS