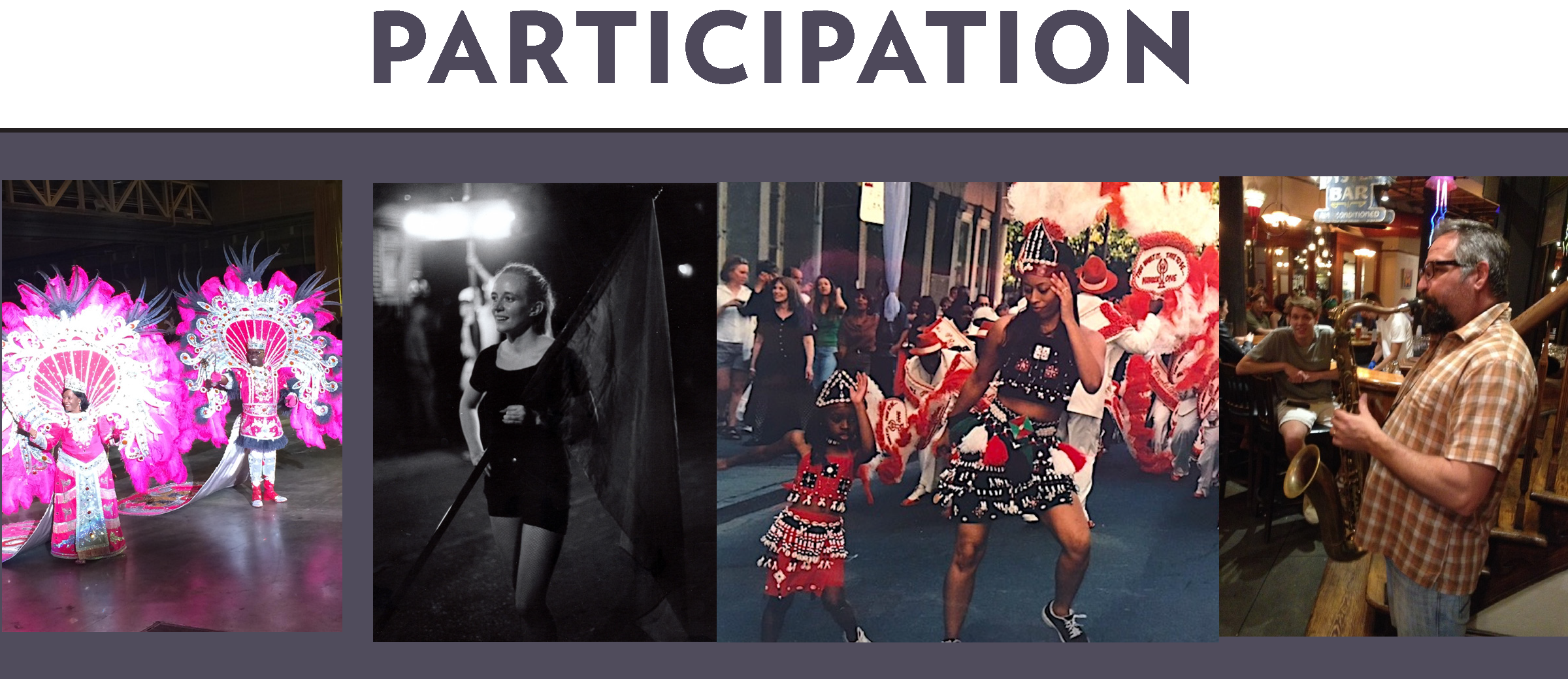 Title
Drew Fink Meets The Jazz Community
Description
Drew Fink is a jazz saxophonist who moved to New Orleans from his hometown of Greenville, South Carolina to study music at the University of New Orleans. Fink describes the social challenges of his transition from homeschooling to the Fine Arts Center, a performing arts high school in Greenville and sister institution to the New Orleans Center for Creative Arts. Fink discusses how he learned the social dynamics of the New Orleans scene and improvisational performance. Fink interviews his mentor Brent Rose, a professor of Music Theory and Jazz History at University of New Orleans since 2002. Rose discusses his musical influences, the dynamics of the New Orleans jazz scene, and his relationship with other musicians.
Document Type
Book Chapter
Publication Date
1-1-2017
Publisher
Neighborhood Story Project
Keywords
Jazz; Music; Performance; University of New Orleans; New Orleans Center for the Creative Arts; Ed Peterson; Steve Watson; Eric Traub; Dan Price
Location
New Orleans, Louisiana; Greenville, South Carolina
Disciplines
Social and Cultural Anthropology
Recommended Citation
Fink, Drew. "Drew Fink Meets The Jazz Community." A Guide to South Louisiana: Stories of Uncommon Culture, edited by Rachel Breunlin, Neighborhood Story Project, 2017.
COinS