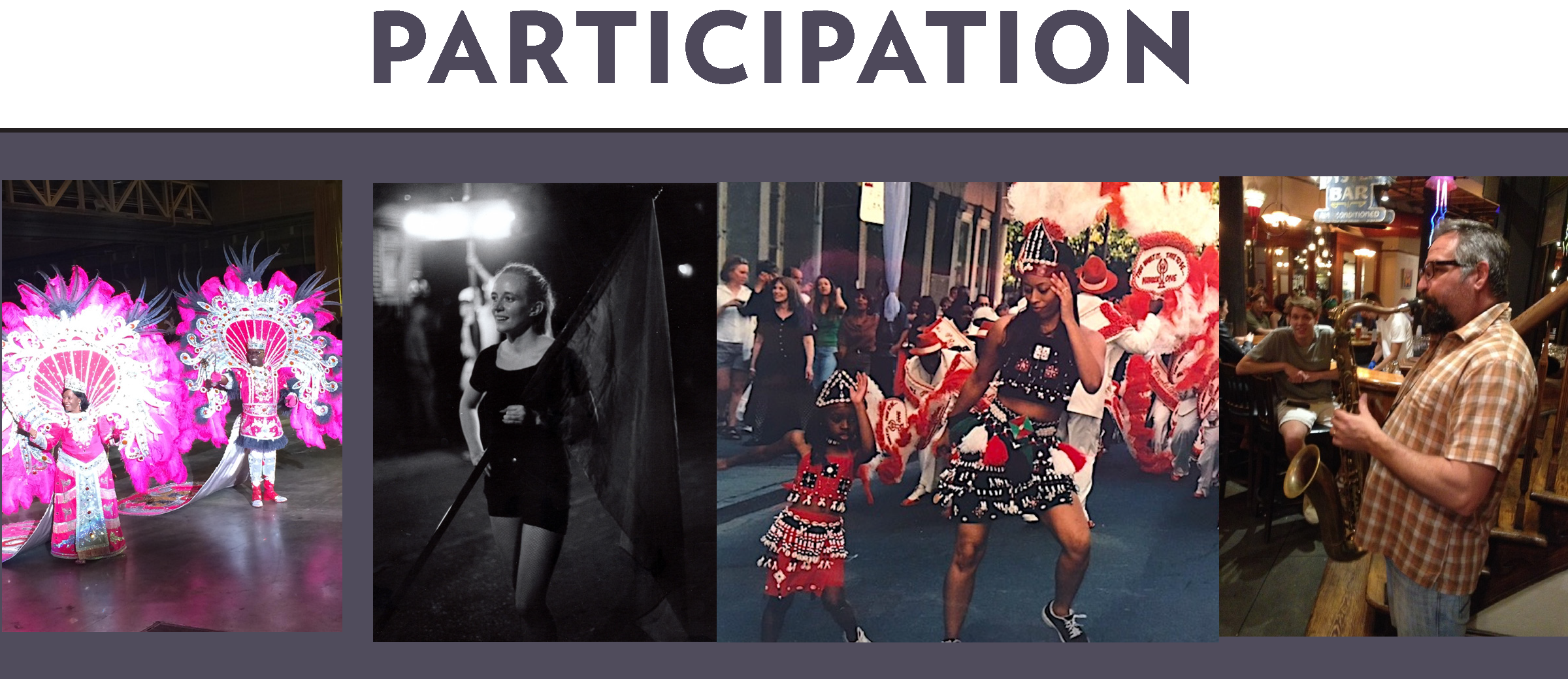 Title
Through the Seventh Ward: A.P. Tureaud Boulevard
Description
Julia Hines writes about her life in the Seventh Ward neighborhood of New Orleans. Her mother, Jamell Hines, has lived in the Seventh Ward for over 25 years, and she describes the demographic and physical transformations happening in the neighborhood. Julia identifies community gathering places and events in the Seventh Ward such as bar rooms, halls, local businesses, public parks, and Super Sunday. Julia and Jamell unpack the causes and implications of gentrification and neighborhood crime.
Document Type
Book Chapter
Publication Date
1-1-2017
Publisher
Neighborhood Story Project
Keywords
Segregation; Race; African Americans; Seventh Ward; A.P. Tureaud; St. Augustine High School; Mardi Gras; Super Sunday; Gentrification; Crime
Location
New Orleans, Louisiana; Seventh Ward; A.P. Tureaud Avenue; Hardin Park
Disciplines
Social and Cultural Anthropology
Recommended Citation
Hines, Julia. "Through The Seventh Ward: A.P. Tureaud Boulevard." A Guide to South Louisiana: Stories of Uncommon Culture, edited by Rachel Breunlin, Neighborhood Story Project, 2017.
COinS