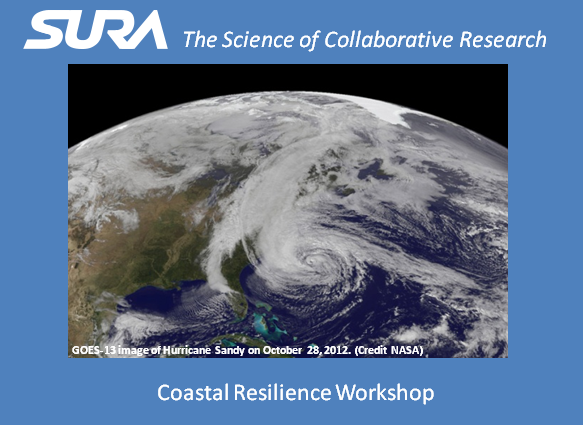 The Coastal Resilience Workshop brings together physical and social scientists, engineers, coastal zone managers, and other practitioners to present results and ideas related to infrastructure and environment, economy and society, and leadership and strategy.
Resilience research and activities are focused on enabling the community to "bounce back" after hazardous events such as hurricanes, coastal storms, and flooding – rather than simply reacting to impacts.
As one of the outcomes of past workshops, the Southeastern Universities Research Association (SURA) sponsored the publication of the general reference, Tomorrow's Coasts: Complex and Impermanent.
Browse the contents of Coastal Resilience Workshop: