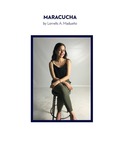 Title
Interviewee
Loraine Madueño
Description
Lorvelis Madueño immigrated from Venezuela to New Orleans with her sister and her sister's wife seeking stability after the 2014 Venezuelan protests. Madueño describes the sociopolitical climate of Venezuela, different race and ethnic understandings in the United States, gender and sexuality, and the gaita style of Venezuelan folk music. In conversations with her sister Loraine, Madueño reveals the similarities and differences in their upbringing and immigration experiences. Through these observations Madueño hopes to highlight the importance of immigrants sharing their stories.
Document Type
Book Chapter
Publisher
Neighborhood Story Project
Keywords
Latin America; 2014 Venezuelan protests; Immigration; Latino/a; Spanish; Gender; Sexuality; Gaita; Foodways; Political resistance; Race; Ethnicity
Location
New Orleans, Louisiana; Maracaibo, Venezuela; Zulia, Venezuela; Central City, New Orleans; Warehouse District, New Orleans; Universidad Rafael Belloso Chacin in Maracaibo, Venezuela
Disciplines
Social and Cultural Anthropology
Recommended Citation
Madueño, Lorvelis A. "Maracucha." A Guide to South Louisiana: Stories of Uncommon Culture, edited by Rachel Breunlin, Neighborhood Story Project, 2017.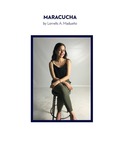 Included in
COinS