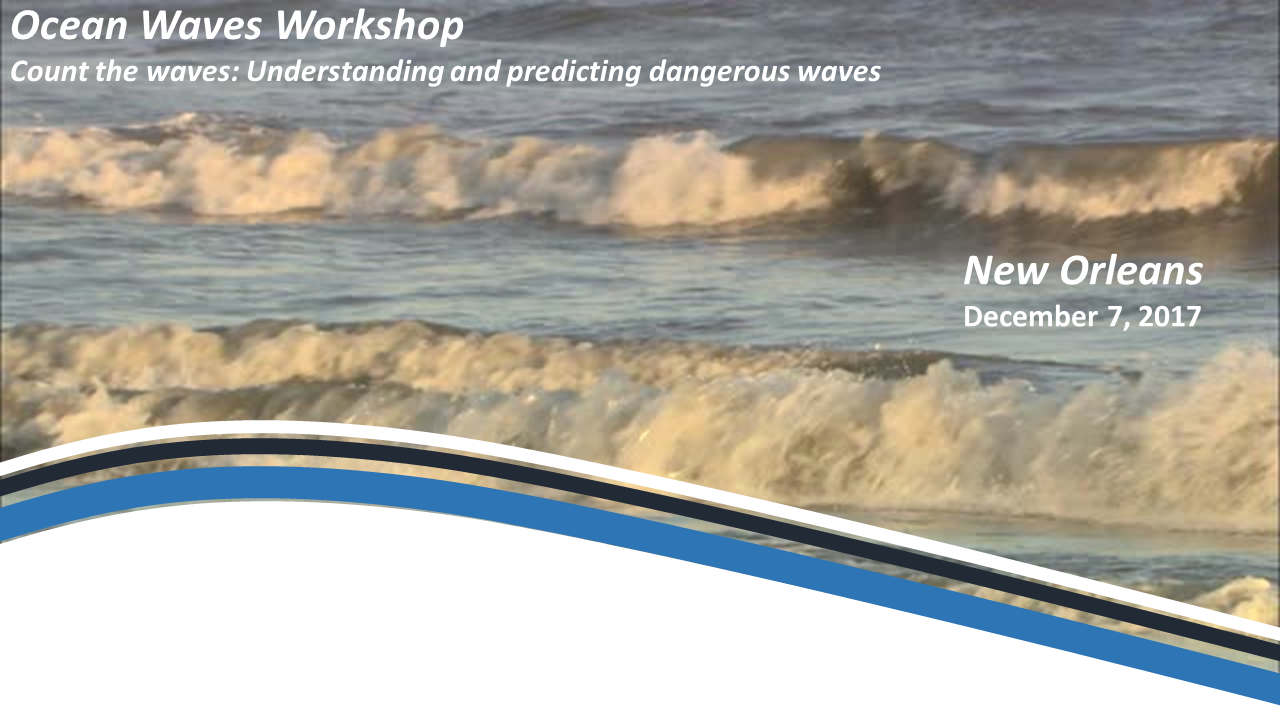 The 2017 Ocean Waves Workshop will be held on Thursday, December 7, 2017, 9:00 - 4:00, in Room 407 at the Earl K. Long Library, University of New Orleans..
Workshop Goals:
Explore recent advances in using wave information to support operations.
Share & discuss lessons learned and scenarios encountered that relate to wave forces.
Provide a forum for scientists, engineers, and managers to explore the issues relevant to ocean waves.
Call for Papers:
We solicit extended abstracts, posters, papers, case studies, presentations and participation from researchers, engineers, military officers, and managers. Suggested topics include, but are not limited to:
Documented impacts of waves on operations, property, and natural resources
Development of a wave modeling framework to protect life and save property
Advances and issues in wave buoy technologies
Accessibility of wave information for scientists, engineers, and managers
Four abstracts will be selected for presentation. Those registering to bring posters will be provided space for display in the library. All abstracts and papers will be published in a final proceedings along with workshop notes.
Extended abstract template
Paper template
Poster template
Submit abstracts to: oceanwaves@uno.edu
Abstracts due: Nov. 1, 2017
Final materials due: Dec. 1, 2017
Register for the Ocean Waves Workshop
Browse the contents of Ocean Waves Workshop 2017: