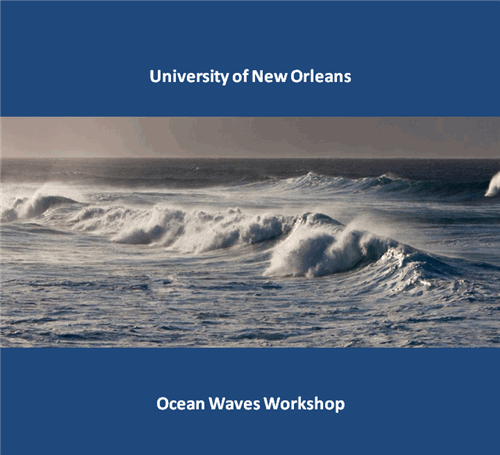 The 2021 Ocean Waves Workshop was not held due to the pandemic but we hope to hold the conference again in the future.
The Ocean Waves Workshop brings together scientists, engineers and managers to present results and ideas related to the use of wave buoys, models and information to support at-sea operations.
If you or your organization would like to be involved in helping to plan or sponsor the next Ocean Waves Workshop, please contact workshop planners at oceanwaves@uno.edu. Sponsorship is the financial or in-kind support of this biennial workshop, which is primarily focused on recent advances and issues in operational oceanography.
Browse the proceedings of the Ocean Waves Workshops: